Suède – Friday 10/27/2017 – energiesdelamer.eu – Live Video – Financial development, January-September 2017:
• Net sales decreased by 5% to SEK 96,839 million (101,412)
• Underlying operating profit increased to SEK 16,012 million (14,602)
• Operating profit of SEK 12,626 million (4,178)
• Profit for the period of SEK 6,690 million (1,790)
• Electricity generation of 92.2 TWh (86.3)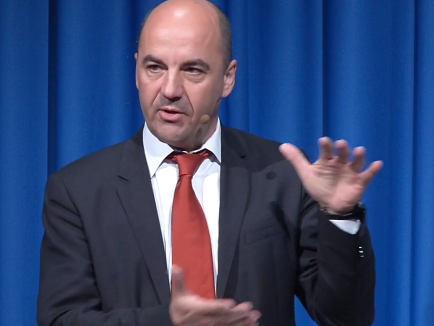 Financial development, July-September 2017:
• Net sales decreased by 8% to SEK 27,426 million (29,746)
• Underlying operating profit increased to SEK 2,815 million (2,602)
• Operating profit of SEK 2,173 million (2,251)
• Profit for the period of SEK 789 million (787)
• Electricity generation of 27.3 TWh (25.2)
Business highlights, July-September 2017:
• Growth in onshore wind with investment decision for Wieringermeer (180 MW) and acquisition of a neighbouring project (115 MW)
• Improved availability in nuclear and completion of yearly revisions
• Programme launch to increase efficiency in staff functions (SEK 2 billion cost reduction target by 2020)
• Pushing the transition to electric vehicles through the EV100 initiative
• Launch of climate friendly energy solutions, InHouse (SE), Haus-Strom (DE) and solar lease (DE, NL)
The full interim report and presentation slides are available at corporate.vattenfall.com.
At 10.30 CET, today Friday, Vattenfall's president and CEO Magnus Hall and CFO Stefan Dohler will host the press conference at Vattenfall's head office. The press conference is broadcasted live on corporate.vattenfall.com
Points de repère
27/10/2017 – Les travaux de construction débutent sur le plus grand parc éolien offshore du Danemark. Nous en profitons pour vous signaler que Vattenfall publie aujourd'hui son « rapport intermédiaire » pour les trois premiers trimestres de 2017. La conférence est en anglais. Vous pouvez vous connecter directement ICI. Une conférence sera également retransmise pour les analystes et les médias en direct à 10h30 ICI.
Comment
Vattenfall has decided to invest more than EUR 200 million to repower and expand its Wieringermeer onshore windfarm in the Netherlands – the largest wind investment to date for Vattenfall in the Netherlands.
Vattenfall will replace older wind mills with latest wind technology to a capacity of 180 Megawatt (MW) by 2019. Moreover, Vattenfall has acquired the adjacent Wieringermeer extension with an additional capacity of 115 MW.
"The Wieringermeer onshore wind farm is another step in our ambition to expand our wind power portfolio, underlining our strategic ambition to become fossil-free within one generation. With this wind farm we will be able to supply companies and consumers in the Netherlands with even more clean renewable energy," says Magnus Hall, Vattenfall's President and CEO.