Paris – Lundi 31/05/2021 – mis en ligne le vendredi 28/05/2021 – energiesdelamer.eu. At the Ordinary and Extraordinary Shareholders' Meeting, shareholders approved today, almost unanimously, the resolution to change the company's name from Total to TotalEnergies, thereby anchoring its strategic transformation into a broad energy company in its identity. In tandem with this name change, TotalEnergies is adopting a new visual identity.
"Energy is life. We all need it and it's a source of progress. So today, to contribute to the sustainable development of the planet facing the climate challenge, we are moving forward, together, towards newenergies. Energy is reinventing itself, and this energy journey is ours. Our ambition is to be a world–class player in the energy transition. That is why Total is transforming and becoming TotalEnergies," declared Patrick Pouyanné, Chairman and Chief Executive Officer of TotalEnergies.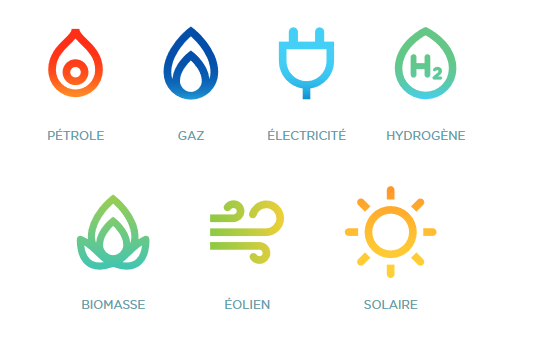 This new name and new visual identity embody the course TotalEnergies has resolutely charted for itself: that of a broad energy company committed to producing and providing energies that are ever more affordable, reliable and clean.
POINTS DE REPÈRE
TotalEnergies says limited by legal framework on Myanmar action
At the same time, TotalEnergies said on Friday it had gone as far as it could for now to limit the revenues going to the military junta in Myanmar while staying within a legal framework and assuring power supplies.
Total and U.S. energy company Chevron (CVX.N) earlier this week said they were suspending some payments from a gas joint venture that would have reached the junta, earning praise from pro-democracy activists for taking an important first step.
International companies doing business in the country have come under pressure from rights groups and Myanmar's parallel civilian government to review their operations to stop payments flowing to a military government that seized power on Feb. 1.
TotalEnergies Chairman and Chief Executive Patrick Pouyanne told a shareholder meeting on Friday that the only way to fully stop all revenues flowing to the junta would be to halt production in the Yadana gas fields, which supply power plants in Thailand and Myanmar's domestic market.
The company has rejected this option for now, saying it would expose workers and the group to legal threats and penalise the region in terms of energy access.
« First of all, the bulk of revenues come from the fact there's a client that buys that production, which is Thai company PTTEP … and then there are the taxes, » Pouyanne said.
« Deciding to not pay taxes would mean we would be in breach of the law, there's a criminal risk attached. »
---
Ne copiez pas l'article, copiez le lien, vous protégez ainsi les droits d'auteur de notre équipe rédactionnelle.

Publicités Google :