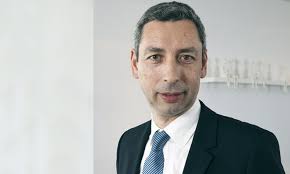 France – 13/07/2018 – Nomination - Change to ENGIE's Executive Committee as of 6 July 2018. Mr. Paulo Jorge Tavares Almirante has been the Chief Executive Officer of Generation Europe for ENGIE Group since January 2016.
Mr. Almirante has been Group Chief Operating Officer and Executive Vice President of ENGIE SA since July 6, 2018 and May 5, 2016 respectively. He is responsible for the Business Units Brazil; Middle East, South and Central Asia and Turkey; Generation Europe; North, South and Eastern Europe.
He has 25 years of experience in the power generation business, working in various positions on the development, construction and management of wind, hydro, solar, coal and gas assets. From 1991 to 2000, he held various positions on the development, construction and operation of power generation facilities for EDP in Portugal followed by National Power in the UK.
He started working in 1991 for EDP in Portugal moving to National Power in the UK in 1996. He was a Founder and Vice-President of the Portuguese Association of Electricity Industry. From 2000 to 2005, he was a Director of various companies in Portugal and Spain and from 2005 to 2013, he was the International Power Regional Director for Iberia. In 2011, he was also appointed Chief Operating Officer for GDF Suez Latin America based in Brazil and from 2013 to 2016, he was President of Energy Europe Portugal for GDF Suez and Chief Executive Officer of TrustEnergy.
Mr. Almirante serves as President of the Board of Directors and Director of Turbogás - Produtora Energética, S.A. He has been a Director of Engie Brasil Energia S.A. since August 2, 2016. He serves as Vice Chairman at National Central Cooling Company PJSC and has been its Director since October 12, 2017.
He holds an MSc in Mechanical Engineering Production Management and Mechanical Engineering Thermodynamics from IST – Technical University of Lisbon, a Diploma in Management Studies from the Catholic University of Lisbon and undertook the Global Leadership Development Program at London Business School.
Sources : NGIE - Bloomberg